What is AcroYoga?
Acroyoga, have you heard about it before? I know I hadn't heard about it until my friends were posting photos and videos on Facebook.
It's funny how when one thing catches your eye, you end up seeing it everywhere hey?
That's what happened with me and AcroYoga.
For those of you who have NEVER heard of acroyoga, it's a partner yoga.
Acroyoga is considered a 'fun yoga'. It is done with partners, usually a base and a 'flier'. Usually, the base person, or the person on the bottom, is the one who helps balance the person on top – the flier. The flier of the pose takes on a yoga pose.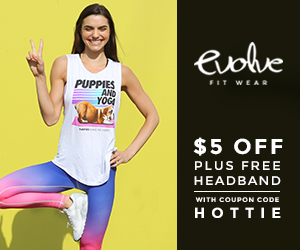 ---
Before trying out acroyoga you will want to have a full understanding of yoga. You will want to be practised in yoga and have good strength.
---
I feel like when you look at photos of crazy things like acroyoga or even regular yoga, people make it look really easy. Someone has literally folded themselves into a pretzel but they have a smile on their face convincing you that you can do it too.
Have you ever tried? I could maybe get halfway on a good day.
These guys in the photo practice a lot. They practice yoga, and then acroyoga.
When they practice acroyoga, they also have multiple spotters nearby. That's not saying that these guys don't take a bail every once in a while but at least they have people to catch them, help break their fall or, help them get into these crazy poses.
---
Acroyoga is basically a fun version of yoga where you can hang out with other like-minded yogi's and experiment what you can do with yoga and each others' strength.
Acroyoga is not a place where you meditate and focus inwards as you would in regular yoga. That doesn't mean your mind is closed off from learning. It is just open from a different space. You get to be interactive with people and show off or practice your skills.
You are able to enhance the already wonderful yoga foundation that you have built.
---
There's a totally new element added to your practice.
Another Person!
Let's talk about tree pose for a minute, or dancers pose, these are the main standing poses that every yogi will accomplish with practice and patience. If you have ever tried these poses, they are challenging. I mean you have to get into it, which is sometimes enough hard right. Then you are on one foot so balancing is a challenge as well.
I remember one of my yoga teachers would always ask us when we were in tree pose, "Are you swaying with the wind today, or are you rooted to the ground?"
It's true! Sometimes my tree pose is a willow and I sway at every breath. Other times I could stand in tree pose for hours and be totally rooted.
Now imagine doing a standing pose on the not solid ground.
Crazy, hey?
Acroyoga isn't just you getting into a pose, it's you and your partner working together to balance out the pose you're trying to accomplish. That's a lot more challenging than when you are flying solo.
Beginner yoga has a moderate learning curve, to begin with. For the most part, you are putting your body into poses it hasn't experienced before and on top of that, you are learning what each pose name is and trying to follow along.
Now, I hope you can understand better why it is important to have yoga practice beforehand.
To all the people who practice acroyoga, firstly, you guys are amazing. Your talent for balancing, holding another person and overall strength is incredible!
---
Huge shout out to my friend Jenna, who not only practices acroyoga frequently but was also generous enough to let me use her photo in this post!
Thank you, Jenna, and you're killing it!
Thank you for taking the time to read my article and I would love to hear your feedback, whether you have questions about acroyoga or have tried it yourself and want to share your experience!
Cheers,
Kahlua
kgordin@thealldayyoga.com
Please follow and like us: